June 14, 2011 – 6:22 pm
DC Gay Professionals: A Night at The Mixer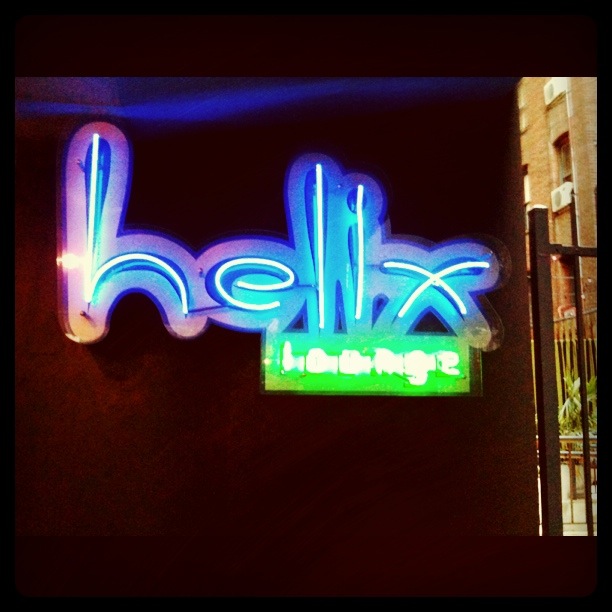 The commonly used phrase, "it's who you know," is the golden mantra for entrepreneurs looking to grow their business. I myself have been kind of slacking lately on putting myself out there and building connections to expand Lion's ROAR Marketing. Last week, I decided to do something about that and attend a mixer for business professionals.
I went to the DC Gay Professionals Mixer located in the Greater Fourteenth Street Historic District of the nation's capital. Yes, I am gay and proud and had an awesome time last weekend at Capital Pride. DC Gay Professionals was founded in 2010 with the mission:
to provide its members with an organized, structured and focused medium for an exchange of professional business to business referrals and to provide a quality program based on word of mouth philosophy that enables the membership to create long-term, positive relationships with other qualified gay professionals.
Previously, I have been to Creative Professional mixers but thought I'd mix it up (insert obvious joke) and try a different type of crowd.
I found this particular mixer by simply Googling "Gay Business Professional Mixers in DC." Ahhh Google; the gift that keeps on giving. Easy enough I found the place I needed to be to expand my network. So last Tuesday, my friend Paul (who works for the Servicemember Legal Defense Network) and I ventured out to Hotel Helix to check this event out.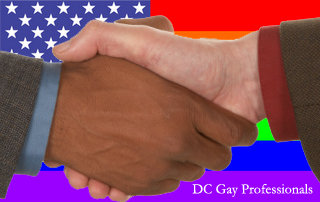 When we got there, instead of automatic doors sliding open, automatic curtains swooshed opened. Fancy. After our brief moment of ahhh, we walked to the designated area for the mixer and signed ourselves in. We met a gentleman named Sterling who gave us the lowdown on the sequence of events for that night. Here what's you should typically expect at DC Gay Professionals mixers:
Signed yourself in and make a "Hello My Name is" nametag.
The group requests you pay $2.50 for small admin fees, so be sure to bring some change when you come.
The mixer starts at 6:00 pm and there's about an hour to grab your cocktail and check out the lay of the land.
At around 7:00 pm, everyone gathers in a circle and takes about 90 seconds to introduce themselves.
A presentation follows where one person from the group presents their business or whomever they work for.
Break for continued mixing and conversing.
Disperse at 8 pm.
I was very pleased with the overall structure of the mixer. In the past, I've found there is no real structure to the event, just everyone piles into a room and starts chit chatting. The structure at this event was more efficient and the introductions helped people connect easier with others in the same field. In addition, I really enjoyed that everyone was friendly and no one seemed to have a chip on their shoulder.
I met a lot of great people and feel better knowing I'm developing a foundation for business in a sense that people can actually see the man behind the company instead of just an online presence. Putting yourself out there in a professional sense is a lot like diving into a pool of cold water.  At first the water feels cold to your feet but once you dive in, the water feels great and you wonder why you were so apprehensive in the first place. Dive into networking and let your ROAR be heard!
DC Gay Professionals meets the first and third Tuesday of every month at 6:00 pm at the Hotel Helix.  Group moderators are Curtis Dorgan and Sterling Richardson.  Super nice guys 🙂