November 13, 2010 – 1:53 am
Creatively Connect @ Creative Connects Pt 2
As a follow-up to my previous post on Creative Connects, I attended their latest networking event on Wednesday, November 10 at James Hoban's Irish Restaurant in Dupont Circle.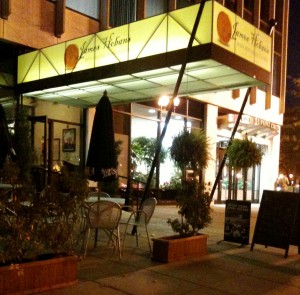 I was only there for a little over an hour (parked on the street, gotta love DC Parking Nazis) but was able to meet a few really great people.  Usually when I attended Creative Connects I run into a lot of people who are seeking employment but as this particular event a lot of people were like me; gainfully employed but also into doing freelance work on the side.  Right up my alley!
Out of the people I met, one gentlemen in particular was very kind and his company Media 703 is really a great business that he runs.  I was quite impressed when I checked out his website.  It was great to run into an individual like him who was actually a creative professional.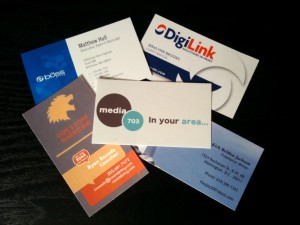 Of course there were the delectable finger foods there as well (I was starving) so that's always a plus too.  I strongly recommend anyone looking just to network should attend a Creative Connects in their area (if there is one; see list of locations below).  First of all it's free!  A lot of the other marketing/creative networking events cost money and from a coupel people who have attended the paid events told me its not necessarily worth forking the $40.  Just a thought.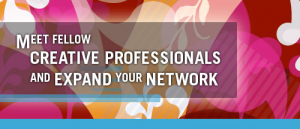 I will definitely attend the next Creative Connects in Jan/Feb (no confirmed date yet) and see who else I can meet.  You never know who you'll meet at networking events.  Although it may be discouraging to not get your next lead by attending, it's always good to practice your social skills among professionals.



List of Creative Connects Locals:
DC Metro Area
Philadelphia
Boston
Atlanta
Dallas
Norther New Jersey



SKXE5Y6NNQXJ