December 8, 2014 – 8:07 pm
Latest Washington Blade Stories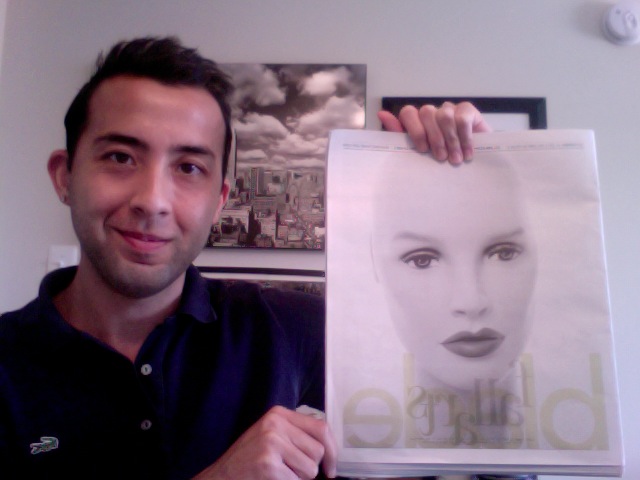 May come as no surprise but I've been cheating terribly on blogging by writing for print with the Washington Blade.  Over the past few months, I written three stories for the Blade including the following:
Romance Holiday Guide:  My most recent piece, this Romance Holiday Gift Guide will give you some fun and delightful ideas on what to buy for your special someone this holiday season.  Click here to read more.
TomBoyX Interview: I had the honor of interviewing one of the owners of clothing line TomboyX, Fran Dunaway.  Read my interview on how this kickstarter campaign has flourished into a thriving business selling fashionable clothing for girls who have a tomboy edge.  Click here and find out more.
Fall Gallery Exhibits: For the Blade's Fall Arts Issue, I wrote a round-up of the various art exhibits going on around Washington DC during the fall season.  Was also kind of thrilled imagery from my story made the front page (pictured above hehe)  Check it out here.
As always, it's a pleasure to write for the Washington Blade.  I thank the good folks at this historical gay institution for allowing me to contribute to their publication.  (W)Rite on!
Posted in Marketing
|
Tagged 2014 Holiday Gift Guide, Expressions and Impressions, Fall Arts, Falls Arts issue, Freelance Writing, Freelancer, Gay News, Gay Publication, Holiday Gift Guide, Lion's Roar Marketng, Ryan Rosado, TomBoyX, Washington Blade, Washington DC Art Exhibits, Washington DC Exhibits