March 25, 2014 – 8:45 pm
2nd Girl Scout Cookies Giveaway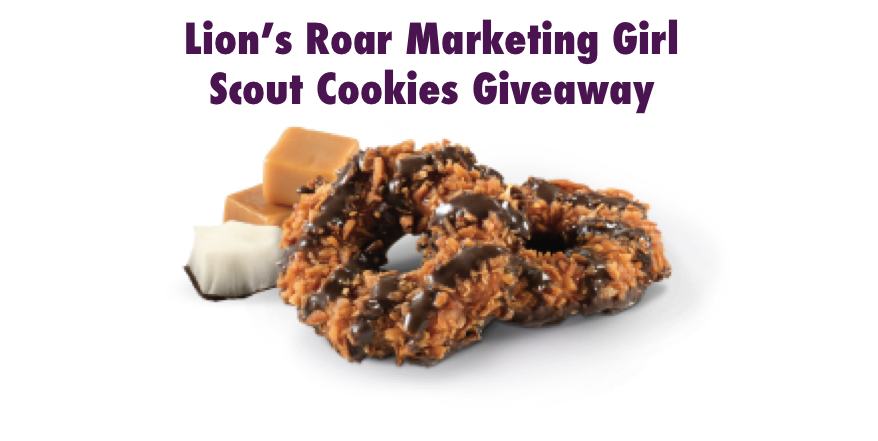 Spring is in the air which means Girl Scout Cookies are being pushed by Brownies and Girl Scouts in full-force like there's no tomorrow.  To celebrate this glorious time of the year, Lion's Roar Marketing is hosting its second Girl Scout Cookies Giveaway!  Like last year, one lucky winner will receive two boxes of Samoa Girl Scout Cookies for liking, Lion's Roar Marketing Facebook Page.
To enter, click here.
The lucky winner will be announced on April 2, 2014. Feel free to spread the word. Only 7 days left until the winner is announced!