June 4, 2013 – 8:56 pm
Remember Hipstamatic? The Original Instagram.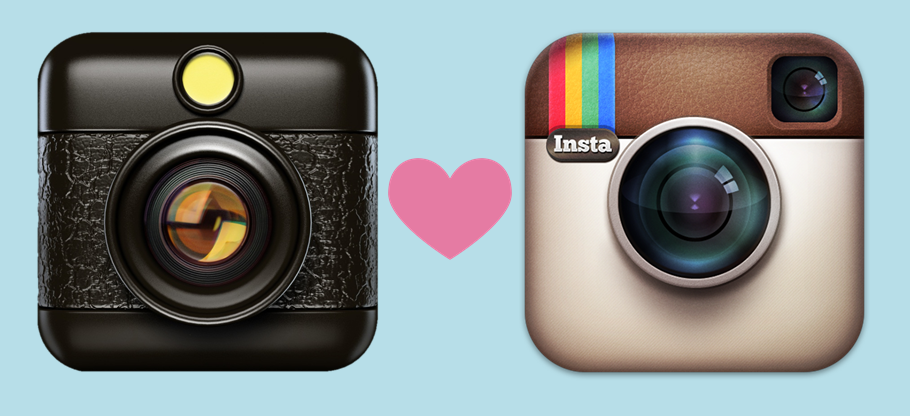 Remember Hipstamatic?  The first major digital photo filtering app?  The original Instagram?  Nope?  Well, the other day I got to thinking about Hipstamatic and how the heck it's been doing lately.  For those of you who have no idea what I'm talking about, checkout my previous post on Hipstamatic from 2011 or read below for some background information about Hipstamatic:
 "Hipstamatic is a digital photography application for the Apple iPhone. It uses the iPhone's camera to allow the user to shoot square photographs, to which it applies a number of software filters to make the images look as though they were taken with an antique film camera. The user can choose among a number of effects which are presented in the application as simulated lenses, films and flashes."
I remember downloading Hipstamatic in 2010 for a $1.99 after its launch in 2009.  Soon after Instagram was released.  I remember being extremely loyal to Hipstamatic for the longest time and refusing to completely switch to Instagram.  However it became quite apparent to me that Instagram was more user-friendly and more of my friends and products/prominent figures were on it.  It was easier to share my photos and received that ego-boosting social media validation one tends to strive for.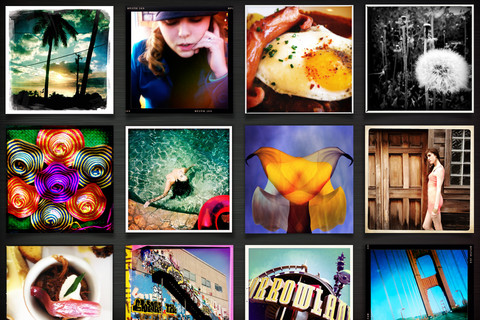 So how the heck is Hipstamatic doing?  Good and bad depending how you look at it.  Here are some facts and figures on Hipstamatic's state at the moment:
Hipstamatic has had 4 million app purchases with 48 million pics uploaded per month.
In August 2012, Hipstamatic laid off 5 off its 11 staff. 6 employees still remain from the "restructure."
Hipstamatic is currently out of the Top 100 Paid App iTunes Chart.
"Competitor", Instagram, is currently #16 on the Top 100 Free App iTunes Chart with 50 million+ app downloads.
Despite these facts and figures, I think Hipstamatic has been adapting well to the recent popularity of Instagram.  This is evident by Hipstamatic being clear about their positioning for their product.  According to Hipstamatic's cofounder and CEO, Lucas Buick, "We've never been a social networking company, but we clearly benefit from social networks."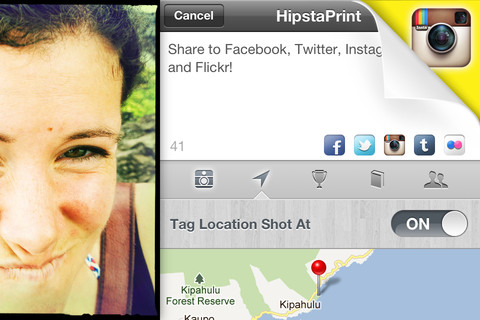 This is made apparent by Hipstamatic venturing into other endeavors relating to smartphone photography such as their new tablet magazine, Snap, and other products/services like Swankolab, Incredibooth and Printlab. In this respect, I think it's rather business-savvy of Hipstamatic to branch out and break new ground with products/services like this.  After all, would there even be an Instagram without Hipstamatic?  Hipstamatic also established a partnership with Instagram in March 2012 to allow Hipstamatic users to share their photos directly with Instagram.  If you can't beat them, join them, right?
Also, one should understand that Hipstamatic is meant more for the real photographer.  With Hipstamatic one has to have basic knowledge of flash, lenses, film in addition to filters.  This knowledge is not imperative when using Instagram.  So all in all, I still have a soft spot for Hipstamatic and wish it continued success in the digital photography arena.  If you would like to share your thoughts on Hipstamatic (or Instagram) please free to leave a comment below and let your ROAR be heard!
Posted in Creative, Marketing, Social Media
|
Tagged Digital Photography, Hipstamatic, Hipstamatic App Purchases, Hipstamatic App Purchases 4 Million, Hipstamatic Incredibooth, Hipstamatic Layoff, Hipstamatic Printlab, Hipstamatic Restructure, Hipstamatic Snap, Incredibooth, Instagram, iTunes Free App Chart, Lion's ROAR Marketing, Photography App, Snap Magazine, Swankolab