April 22, 2012 – 3:00 pm
The Science of Webinars-Review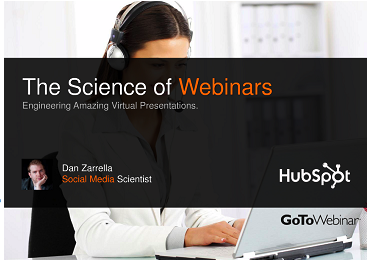 If Dan Zarella's latest webinar could be summed up in an analogy it would be compared to the Show "How's It's Made."  A webinar about how to efficiently create a successful webinar.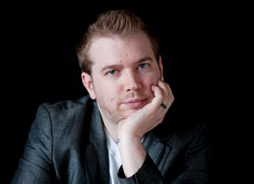 This past Wednesday, Dan Zarella hosted "The Science of Webinars" with the assistance of James Hillard of Citrix, a webinar hosting service.  For those of you who don't know, I am a huge Dan Zarella fan!  He is the authority on much that involves social media.  Prior to the webcast getting underway, Hillard mentioned how Zarella holds the Guinness Book of World Records for the biggest attendance for an online marketing webinar.  In August 2011 his webinar, "The Science of Social Media" attracted over 30,000 sign-ups and over 10,000 actual logins.   Not too shabby.  Creditability is key to notoriety.
To start off Zarella revealed why he is such firm believer in webinars.  He mentioned they are his favorite kind of marketing tool because they have the benefits of live interaction, include sound and visual media and allow the opportunity for a captive audience.  He also mentioned how his past experience with theater while in school has fueled that desire to have a captive audience, which webinars provide.  This translates into not being a small presenter.  Think big.  Engage your audience and don't lead them to be bored to tears.  This is another point Zarella stresses.  By hosting a webinar you are fighting against boredom and distractions.  This is 2012 so you're competing with smartphones, Email, Keurig coffee machines and heck even other webinars.
Therefore be animated, exude high energy, pace the webinar (mix quick and slow tempos), speak dramatically and encourage participation (Zarella actually says raise your hand which fosters connection with the audience).  Webinars are less visceral (love that word) which means it is harder to gage whether your audience is likes what you're saying or not.  However, these presenter attributes with help you work around that limitation.
So let's get down to the "give it to me straight" takeaways Zarella focused on during the webinar.  Now these are only some of them, so I encourage watching the webinar in full here to get the all the takeaways.  It will be an hour of your day well spent.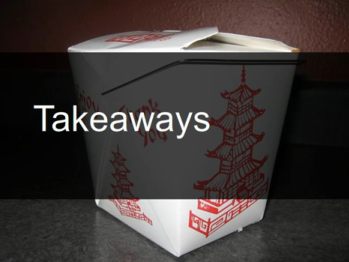 Promotion

Give yourself 1-3 months to promote your webinar (depending on the anticipated goal and turnout of the webinar).
Stress exclusivity.
Be enticing with promotional copy.  Ex: "10,000+ of your competitor's are registered for this webinar.  Are you?"
Humor
Don't focus on being funny (like Zarella).  This is a low priority.  Focus on delivering quality content first.
Demographics
Men are more likely to comply with your requests during a webinar versus women.  Interesting…
Pithiness (Straight to the Point)
Pithiness fosters share-ability.
Construct a webinar full of soundbites.
Be sure the content can be taken out of context and applied easily to conversations or briefings.
Takeaways should be under 140 characters.
Community
Community from webinars connects you with others in your industry.  This translates into more followers.  Yes please!
Therefore, remind people of this benefit of participating in a webinar.
There are TONS of other goodies that are in this webinar including Webinar Design (Zarella gives away the secret sauce behind good webinar design), Research on "Why You Tweet/Blog About a Webinar/Presentation," and more takeaways that are little nuggets of gold.  Zarella's "The Science of Webinars" webinar further solidifies his position as the authority on all things social media especially webinars.  If you also watched Zarella's webinar, drop a comment below and let your ROAR be heard!
Posted in Business Productivity, Social Media
|
Tagged Citrix, Dan Zarella, Engineering Amazing Visual Presentations, HubSpot, James Hillard, LinkedIn, Lion's ROAR Marketing, Marketing Webinars, Science of Webinar Review, Sharing Webinars, Social Media Webinars, The Science of Webinars, Webianar Tips, Webinar Design, Webinar Research, Webinar Tips