April 30, 2014 – 7:13 pm
Attach In A Snap Using Documents

Ever find that you need to send an attachment in an email but don't have access to your desktop and all you have at your disposal is your iPhone?  Well, I did recently and found myself scratching my head wondering how the heck I could get an attachment I sent myself to be attached to another email only using my iPhone.  After looking through the Apple App Store, I quickly stumbled upon a nifty little app called, "Documents."
Documents is an app created and developed by Readdle, a company that's been around since 2007 that specializes in developing apps that help iOS users perform basic office functions from the convenience of their iPhone or iPad.
So once you download Documents onto your iPhone or iPad, how do you manage to send an email with an attachment?  Follow these steps to find out:
Open your email provider app (Gmail, Mail, etc) of choice.
Locate the email with the attachment and open the attachment.
Tap the arrow-box in the lower right hand corner and select "Open" to open up the attachment in Safari.
Tap the top portion of the attachment and tap "Open in Documents."
Once the document opens in…Documents, tap the arrow-box in the right-hand corner.
Then select the Mail icon or whatever app you would like to use to send your attachment (Dropbox, SkyDrive, Google or Box).
If you select Mail, the app will open and your attachment will already be included with the message.
Type away your message and send!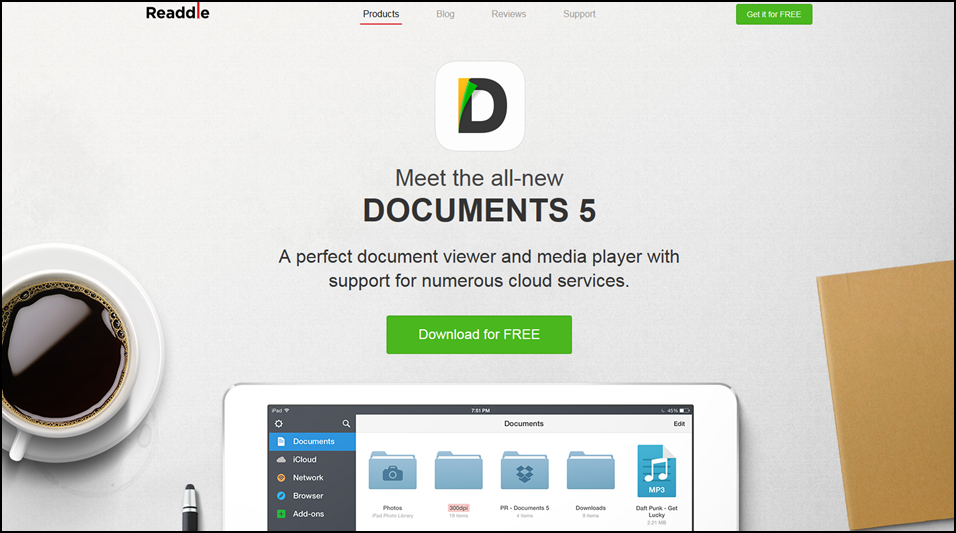 Once you open your attachment in Documents, your attachment will be saved in Documents for future use.  To access your attachments, open the Documents app and select the "Documents" icon. Simple as that!  Documents also have other features available to make your life easier, such as:
•    Create Word documents (saved in RTF format)
•    Create Excel spreadsheets (saved in CSV format)
•    Scan a document by taking a photo of it
•    Attach downloaded photos (saved in Documents)
•    Organize your attachments by creating folders
Additionally, Readdle offers other apps that help you essentially use your iPhone or iPad as a desktop when you're in a pinch.  These include: Calendars, Scanner Pro, Printer Pro and PDF Expert.
Share your experiences with Readdle products and leave a comment below.  Let your ROAR be heard!