January 19, 2011 – 1:45 pm
About.Me: A Hidden Jewel for Self-Promotion

With all of the various social network platforms in cyber space, blogosphere, internet and planet Earth, it can be sometimes difficult to share them in simple cohesive manner.  That's where About.Me comes in.  About.Me is a San Francisco based company founded by Ryan Freitas, Tony Conrad and Timothy Young that allows you to pull together all of your various social network profiles in one location.
I first heard of About.Me from my friend/co-worker, Lori Olson.  She heard of About.Me from her boyfriend, Evan Samek.  Word of mouth marketing at its finest.
What's great about About.Me is the shameless self-promotion factor.  About.Me is a great avenue for entreprenuers, designers, business professionals, or any other sort of professional to showcase the many avenues where you have social media presence.  It also allows people to see the person behind the business, art or work.
To start your own About.Me page, simply go to http://about.me and sign up with your email, and choose your About.Me URL. From there you are able to write a short description about yourself and add the various social networks you are present on.  You are also able to customize your background colors and fonts.  In addition, About.Me also provides you with analytic data on your About.Me profile so you can see how many clicks, views and links directed to your profile.  Having that data is never a bad thing for ROI.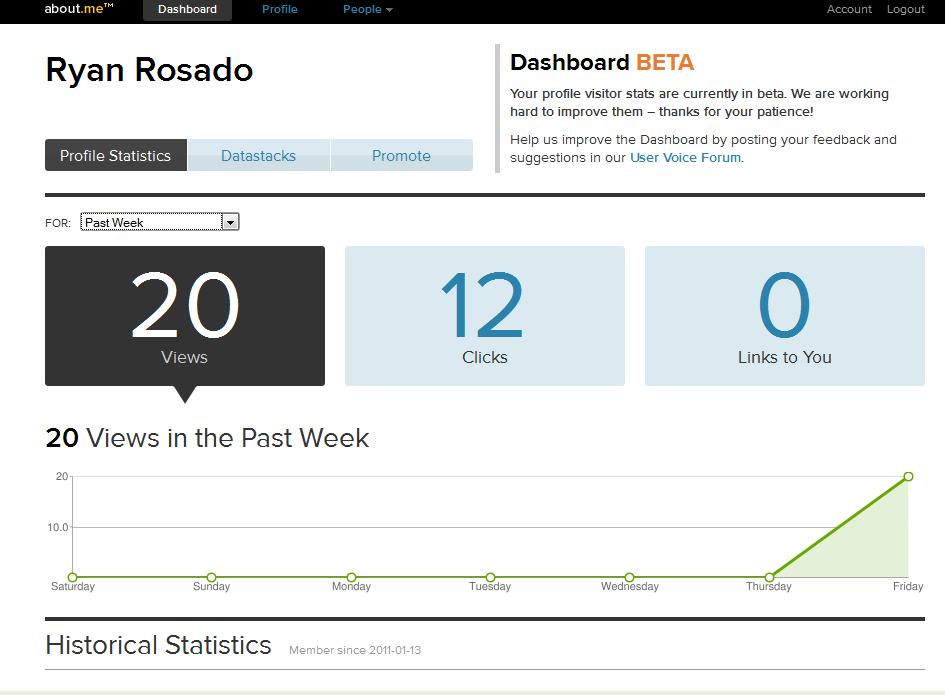 Now for your background picture I strongly recommend using a high resolution photo.  If you look at other About.Me profiles, those individuals are using high resolution photos and look very professional.   I'm using a photo from my photoshoot with Vu Deo Photography back in November.  See previous post for additional details.
Another great thing about About.Me (tehe) is the exposure to some truly interesting professionals out there you wouldn't otherwise find so easily if you went to each social network and made a conscious effort to look for people with these kinds of backgrounds.  About.Me makes it very simple to be exposed to individuals like this which is great for networking.
Below are a few interesting profiles I stumbled upon by clicking on the "Random Profile" button on the top of your profile screen.
Here is my profile and Lori Olson's as well: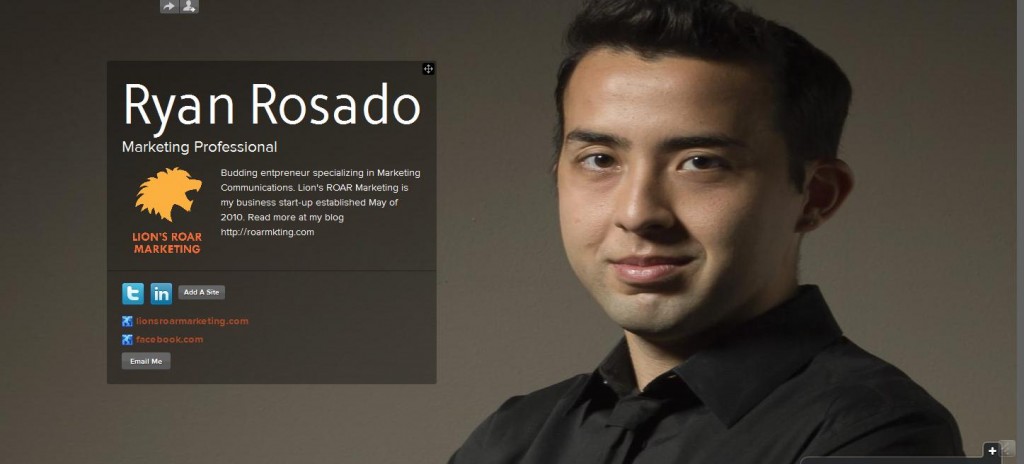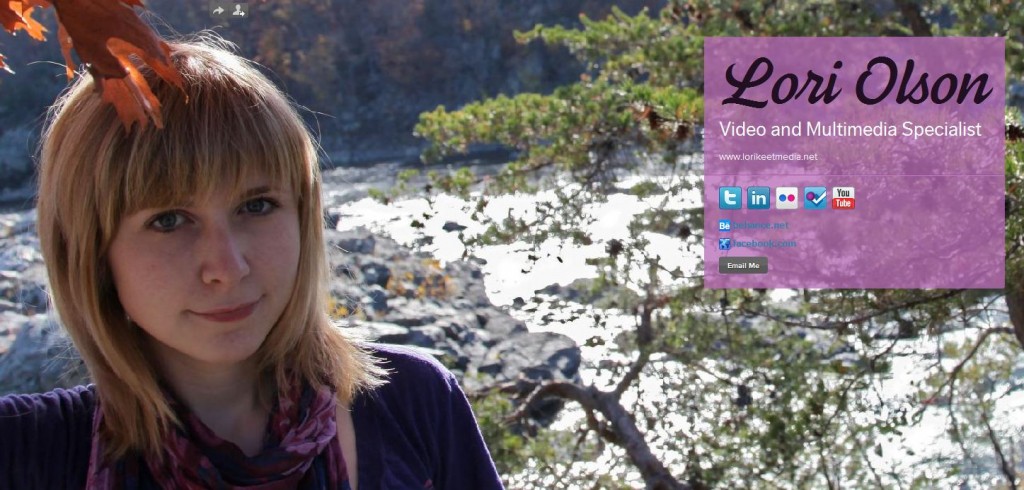 And lastly, be sure to vote for About.Me before Wednesday, January 19, 2011 for the 4th Annual Crunchies Awards for Best Design!
Posted in Business Productivity, Marketing, Networking, Social Media
|
Tagged About, About.Me, Advertising, Business Productivity, Creative, LinkedIn, Marketing, Self-Promotion, Social Media, Social Network, Social Networking, Web Presence